"New Fragments of Old Molecules"
Dr. Andrey Grigoriev, Professor of Biology
2019 Faculty Research Fellow
Date: Monday, April 15, 2019
Doors open at 11 a.m., lecture starts at 11:20 a.m.
Location: Multipurpose Room – Campus Center
Abstract:
This public lecture will describe novel ground-breaking research directions at an intersection of computational and biological sciences, focused on inferring the function of very new "players" detected in living cells. Transfer and ribosomal RNAs have very old and well-defined textbook roles as key players in protein translation. Fragments of these molecules were traditionally considered to be "noise", or results of random breakage. As it turns out, Nature continues to utilize seemingly unneeded things – nothing goes to waste, including even the smallest fragments of RNA molecules.
Recently, significant novel findings, have revealed completely unexpected new functionality of such fragments. They are now recognized to have a likely regulatory function and added to the repertoire of so called small RNAs, whose function challenges our current understanding of evolution and life.
These small fragments seem to affect offspring's health based on fathers' diet in a complex way. It has been shown that such lifestyle information is conveyed by loading fragments into sperm during its maturation for regulating future embryonic development based on high fat or high protein diet of their fathers. These RNAs may be the carriers of information from the lesser-known pangenesis hypothesis of Darwin.
Serious diseases appear to be affected by the action of small RNAs as well, including the deadliest cancers. Artificial small RNA analogs are entering clinical trials, to provide revolutionary new drugs and offer cure for previously untreatable human conditions.
Small RNAs enable novel ways of information transfer, including effects across boundaries of species and kingdoms of life. Development of bee larvae into queens or workers seem to be regulated by plants and driven by signals passed to insects via RNAs present in bee's food (pollen or royal jelly). Diseases of agricultural crops are accelerated by small RNAs produced by their pathogens.
Thus our work on small RNA goes beyond the traditional specialized realm of biological studies and pushes the research boundaries towards new evolutionary, health-related and societal paradigms.
About Dr. Andrey Grigoriev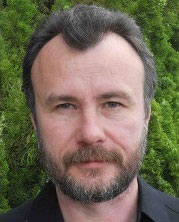 Dr. Andrey Grigoriev, Professor of Biology, is the founding director of the Center for Computational and Integrative Biology and its graduate program at Rutgers University–Camden. He came to Rutgers–Camden in 2010 after a career as the scientific director at Bioinformatics.
Dr. Grigoriev earned his Bachelor of Science degree and Master of Science degree in physics from the Moscow Engineering Physics Institute in 1986. After the completion of these degrees, Dr. Grigoriev developed computer games, ultimately winning four gold medals for programming logical games at the Computer Olympiads from 1989-1991. He also published ten books on C programming from 1988-1991.
From 1992-1995, Dr. Grigoriev conducted research developing algorithms and software for physical map construction at the Imperial Cancer Research Fund in London. He then went on to obtain his doctorate in molecular biology from the Institute of Genetics and Selection of Industrial Microorganisms in Moscow in 1995. He then served as a scientist at the Max-Planck Institute for Molecular Genetics in Berlin before becoming a group leader at GPC Biotech in Martinsried, Germany.
During his time at Rutgers–Camden, Dr. Grigoriev's work has been supported by grants from the National Science Foundation, National Institutes of Health, New Jersey Health Foundation, and internal Rutgers University grants, such as the Provost's Fund for Research. In his lab, Dr. Grigoriev combines the fields of biology and computer science and pushes the research boundaries toward new evolutionary, health-related and societal paradigms.
---
"Masks" 
Dr. Mark Zaki, Associate Professor of Music
2018 FASC Faculty Research Fellow
Date: Monday, April 9, 2018
Doors open at 11 a.m., lecture starts at 11:20 a.m.
Location: Multipurpose Room – Campus Center
Abstract:

"Below the surface I lie dreaming,
haunting images, in all colours and black.
Sunlit sometimes there is no sun there.
I keep the dream below the surface,
the cracked mask absolute."
~ Wynand de Beer
While multimedia composition is generally informed by visual art practice, typically taking the form of visual abstraction, non-conventional film, and/or montage, Masks is a multimedia work primarily driven by music and audio. Visual elements are fundamentally informed and complemented by musical events and processes. As a performative piece, all the audio and visual elements are under real-time control of the performer.
Masks offers allegorical commentary on how we present ourselves and curate public personas in the digital age. The work also considers subjects such as authenticity of identity, and how things like self-curation and varying degrees of anonymity may affect personal interaction in a contemporary world. Since one of the objectives is to provoke self-reflection, this piece presents varying degrees of ambiguity. This allows the viewer flexibility in reaching their own conclusions and meaning for the work. This in turn, will hopefully encourage the viewer to consider their own experiences, and possibly see them from different perspectives. 
About Dr. Zaki: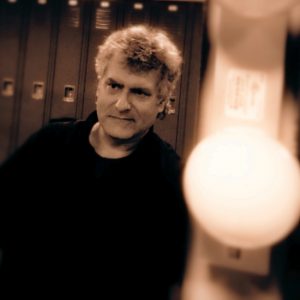 Building on his many diverse interests, composer and violinist Mark Zaki's work ranges from historically-informed and traditional chamber music to electroacoustic music, intermedia composition, and music for film. He recently was a visiting professor at the University of Sheffield as the recipient of a Fulbright Scholar Award to the United Kingdom. Mark has also been honored with awards from the International Society of Contemporary Music, Musica Nova (Prague), and a Mellon Fellowship at the University of Pennsylvania. He holds a Ph.D. degree in composition from Princeton University.
His intermedia and video work often considers how modes of perception are changing in modern life. Many of his pieces are populated with uncanny characters that become fragmented in their relationships to their environment and their own identity. His work is influenced by visual music practice and music composition, aesthetically referencing visual abstraction, non-conventional film, and montage.
Zaki's work has been presented by the NY Philharmonic Biennial, National Sawdust, New Adventures in Sound Art (Toronto), the Boston and NYC Visual Music Marathons, the NYC Electroacoustic Music Festival, Third Practice (Richmond, VA), iFIMPaC (Leeds, UK), the Los Angeles Sonic Odyssey Concert Series, the Comunidad Electroacoustica de Chile (Santiago), the Not Still Art Festival (NYC), Nuit Bleue (France), the Seoul International Computer Music Festival, SEAMUS, Primavera en La Habana (Cuba), the New Music Miami ISCM Festival, the Cycle de Concerts de Musique par Ordinateur (Paris), and the Pulse Field International Exhibition of Sound Art (Atlanta).
His commercial credits include work on more than 50 films, television programs, theater productions and recordings for companies such as PBS, Paramount TV, Disney, Touchstone Pictures, Buena Vista Pictures, Sony/Classical, and Chandos. Notable projects include original scores for the dramatic feature film The Eyes of van Gogh, and the Peabody award nominated documentary The Political Dr Seuss for PBS. His film work also includes both onscreen and soundtrack performances in Lasse Hallstrom's Casanova, the American release of Miyazaki's Kiki's Delivery Service, Martin Scorsese's The Key to Reserva and the HBO miniseries Mildred Pierce.
An associate professor at Rutgers University–Camden, Mark directs the Music program and the Rutgers Electro-Acoustic Lab (REAL). He has also served nationally as the president of the Society for Electro-Acoustic Music in the United States (SEAMUS).